A few weeks ago I purchased a Spyderco Tenacious, if you read my Every Day Carry post you saw that I had just bought it and was waiting to pass judgment on it, well now a few weeks have passed and it's time to review it. Again, this is my first EDC knife so I have nothing to compare it to other than what I expect from any EDC knife.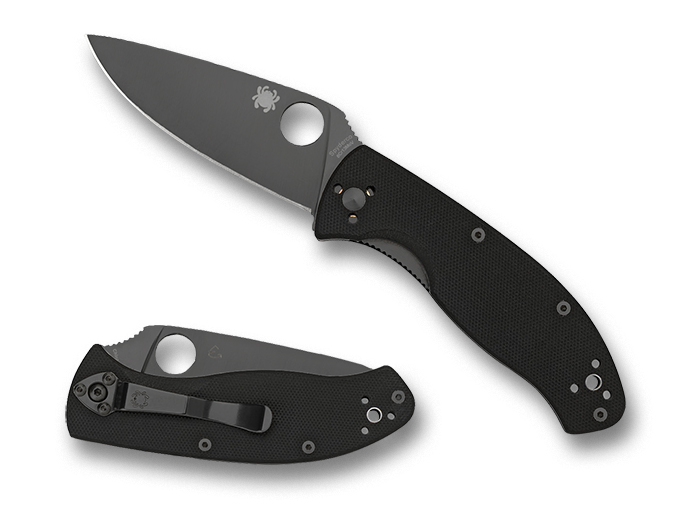 Pros
- Great looking
- Easy to grip
- Sharp blade right out of the box
- Strong pocket clip
Cons
- Cheap screws (stripped, don't sit flush)
- Made in China
Overall it's a great entry level EDC knife that get's the job done. It does bother me a bit that the screws are not flush, but for a $50 EDC knife I'm very happy with it.
»
In the world of open-source software you can find a free alternative to almost any software. But sometimes software is worth paying for.
Sorry Stallman.
Sublime Text 2 - This text editor is amazing, I've been using it for a few years. I've tried Atom and use it on my Windows desktop but where Sublime shines in on my MacBook Pro, truly beautiful piece of software.
Photoshop CS5 - CS5 and CS6 are both great software, try and avoid anything newer than CS6 as Adobe has moved to Photoshop CC (Creative Cloud), a subscription based software.
Visual Studio - One of my favorite IDEs, it's hard to find a competitor for Windows based development, it also supports a ton of other languages besides C# with the help of addons.
Spotify Premium - I listen to a lot of music and Spotify if great, if you half qualms with "you don't own the music!" then you might want to avoid Spotify but for those of us who want easy access to music with mobile streaming Spotify is it.
Steam - While technically free Steam is a gateway drug, if you like PC gaming (don't be a peasant!) then you need Steam.
»
It seems Every Day Carry is all the rage on the internet, so I decided to break down my EDC.
Pockets
SoundMAGIC E10S Earphones - These are a great pair of headphones, the E10S is the exact same as the E10 but with a Play/Pause and mic.
Generic Wallet - Not much here, nothing special about this wallet. I've had it for 10+ years.
Zippo (Armor Series) - I don't smoke but this is my second Zippo, the first one was a gift from a friend that I had to retire due to old age (it was old when I got it). I don't carry this as often as everything else because I don't smoke but it's nice to have a lighter just for the simple fact that I have something to occupy my hands.
HTC One - This is your standard HTC One, running Android 5.0 Lollipop.
Spyderco Tenacious - This is the newest edition to my EDC and my first EDC knife, I won't pass judgment on this knife because I haven't had it that long.
Citizens Eco-Drive watch - I've had this watch a good while and it fits a lit loose but I also have thin wrist, my only other complaint is the face can scratch pretty easily. This watch goes well with almost any outfit but can sometimes be too nice looking. I don't wear it if I know I'm going to be doing anything with my hands.
Not Pictured
SanDisk 8gb Flash Drive - I've had this for a few years, I've linked to a new model with 32GBs of storage, not much to see here it's just a standard USB drive.
Backpack
(only when in college)
MacBook Pro - 2013 Retina 13inch - This is my baby, during the school year it's always in my backpack or being used. I've had to replace the charger once (this is a common issue). Other than that I've never had any issues. I have a cover on it that gets replaced once a year (clips break from being in my backpack, cheap to replace).
Western Digital myPassport 1TB USB drive - Use this to transfer files between my desktop and MacBook as well as a secondary storage for my MacBook.
Texas Instruments nSpire - This is more computer than calculator, it's a tank. Graphing, notes, and tons of shortcuts make this calculator awesome. Unfortunately a lot of college classes won't allow it graphing calculators.
»